Description
This box of Crayola Colors of the World Crayons contains 24 specially formulated colors representing people of the world. Skin tone crayons are an exciting addition to any crayon collection, making coloring pages and drawings even more detailed and realistic. The subtle shades inside are formulated to better represent the growing diversity worldwide. Colors of the World fall into three main shades: Almond, Golden and Rose – and all the darker or lighter shades in between. This pack includes 24 new crayon colors that represent people from around the world. Makes a perfect pairing with Crayola Coloring Books (sold separately).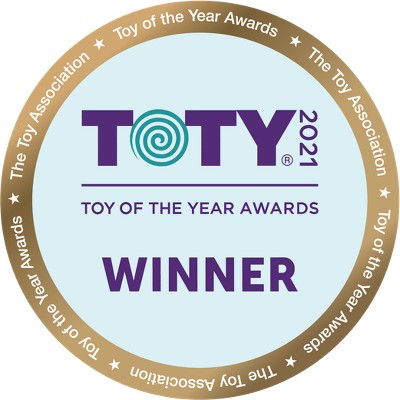 2021 Toy of the Year Award Winner
Known as the "Oscars" of the toy industry, the Toy of the Year (TOTY) Awards are presented annually to the top toys, games, and properties of the year. Administered by The Toy Association, the awards program supports the philanthropic work of The Toy Foundation, which delivers new toys to children in need.